Koliai Rugs
Two Koliai rugs in comparison, here with a 12mm thick pile
×
×
| Facts | |
| --- | --- |
| Type | Persian Rugs |
| Location | Mostly from Kurdestan, Iran (former Persia) |
| Typical Knot Density | 80.000 - 240.000 knots / sqm |
| Characteristics | Firm and high pile, mostly strong colours |
Koliai carpets are knotted by a Kurdish minority. About five million Kurds live in Iran, most of them in the western part of the country. Their skills in carpet knotting are highly valued. Koliai carpets are no exception. These are robust carpets that are ideal for everyday use.

Kurdish rugs almost always have a firm knotting with a high pile. Thus, these carpets are well protected against dirt, which significantly extends their durability. While Koliai rugs used to be made entirely of wool, nowadays cotton is used for the warp. Kurdish carpets like the Koliai are usually decorated with geometric patterns. In terms of colour, they are rather discreet and suitable for a broad range of interior styles. Because they are very durable carpets, they are ideal for rooms that are often frequented and have to withstand above-average stress. Koliai carpets are usually quite long (over three metres), which means that they are often used in long corridors or large rooms.

Examples of this Type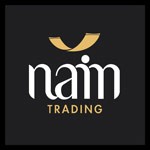 These rugs have been provided from an assortment of over 50 Koliai rugs by Nain Trading from Hamburg. Hamburg, Germany is still the most important hub for the trade of oriental rugs in the Western World with Nain Trading offering one of the largest assortments of handmade oriental carpets worldwide.
Location - where are Koliai rugs coming from?
This type of carpet is knotted by the Kurdish minority in Iran. They mainly come from the Kurdistan region.
Categories of Persian Rugs