Afghan Rugs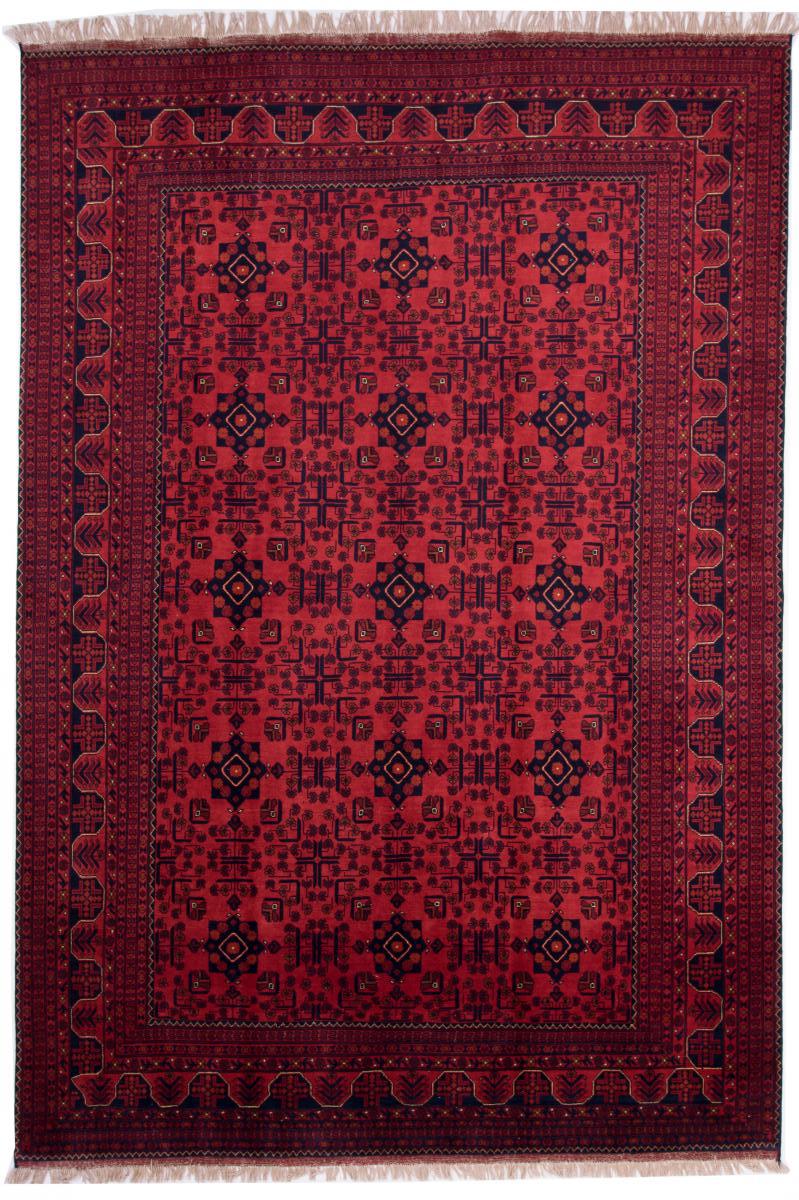 Two Afghan Kahl Mohammadi rugs in direct comparison
×
×
| Facts | |
| --- | --- |
| Type | Oriental Rugs |
| Origin in Afghanistan | Kabul, Herat and Kandahar |
| Typical Knot Density | 150.000 - 250.000 knoten / sqm |
| Characteristics | Dark red, octagonal pattern |
Afghanistan, the country shaken by the war of recent years, has a long history of carpet knotting. It consists mainly of mountains, which can be admired from an airplane at good weather.

There are different kinds of Afghan carpets. Especially popular are Khal Mohammadi or Afghan Aqche. Carpets are usually knotted in the northern part of the country. However, Afghan refugees have also set up their own production in Pakistan. Traditionally, Afghan carpets are knotted in the colours of the red spectrum. Dark tones predominate here the lighter ones. Patterns and designs are dominated by Göl - an octagonal row pattern - and stars, which are also octagonal. These are knotted on the dark red background together with stylised floral patterns such as flowers in the colours blue and beige.

While Khal Mohammadi are knotted by Afghans, Afghan Aqche are mostly made by Turkmen. Self-produced wool from sheep and goats is used in materials. Afghan carpets are produced in almost all sizes.

Further Examples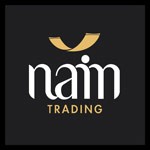 These rugs have been provided from an assortment of over 650 Kahl Mohammadi and Afghan Akhche rugs by Nain Trading from Hamburg. Hamburg, Germany is still the most important hub for the trade of oriental rugs in the Western World with Nain Trading offering one of the largest assortments of handmade oriental carpets worldwide.
Impressions from Afghanistan
| | |
| --- | --- |
| | |
| The blue mosque in Kabul | Minaret in Herat, Afghanistan |
Location - where are Afghan rugs coming from?
The three most important places for carpet knotting in Afghanistan: Kabul, Herat and Kandahar.
Main Regions
Persian Rugs
Probably the best known and highest quality carpets from the Orient. Nain, Isfahan or Tabriz are only some of the famous regions...

Read more
Afghan Rugs
The country has a long tradition of rug knotting. Among the most famous are the Kahl Mohammadi rugs...

Read more
Pakistani Rugs
Pakistani Bukhara rugs made of strikingly shiny wool are one of the highlights of this country...
Read more
Baluch Rugs
A region that extends over parts of Iran and Afghanistan and is populated by nomads...
Read more
Turkaman Rugs
Mostly warm and dark red shades in a simple design and of a somewhat coarser design...
Read more
Caucasus Rugs
Carpets from the area of the Caucasus mountains mostly in stronger colours...
Read more
Indian Rugs
Centuries-long tradition of carpet knotting, which is still widespread today...
Read more
Chinese Rugs
They stand out clearly from other oriental carpets due to their old Chinese patterns and designs...
Read more